A WORLD TOUR YOU WILL NEVER FORGET
Visit "Verdenskortet" in Hobro
Our attraction and experience park is like no other attraction in North Jutland. Here you can take a trip around the world in one afternoon, visit animals, find playgrounds, play mini golf and much more. Are you ready to experience the whole world?
Experiences for children and adults
At the border between North Jutland and Central Jutland you will find a unique attraction and park where the whole family has the opportunity to enjoy a day under the open sky. The world map at Klejtrup lake ensures that you have a fun and educational day while you are in the most beautiful surroundings – here you can find cute animals, play games, play mini golf, jump on bouncy cushions and much more.
Visit all continents
Each and every continent is placed as smaller islands in the water, where children can jump from Europe to Asia in no time. Created by Søren Poulsen in the years 1944–1969.
Sailing around the "Pacific Ocean"
The children have the opportunity to sail around our version of the Pacific Ocean, where we have a number of smaller boats available.
18 hole mini golf course
On our mini golf course you can compete against each other on 18 different holes - with many different levels of difficulty.
Playgrounds
We have a large selection of different activities for children of all ages. The world map park is divided into different areas where there is plenty of opportunity for learning and fun.
Rabbits, goats and animal experiences
Get relaxed and play with the goats, who love to play around. Only in the season can you experience the very small goat kids. In addition, you can admire beautiful birds and take a stroll past our cute rabbits.
Great nature experiences
In addition to the many activities in the park that we offer, it is also possible to retreat a little and enjoy a quiet moment in nature. We have several natural areas you can enjoy while visiting the world map.
| Period | Weekdays | Weekend |
| --- | --- | --- |
| 1. april til 3. september | Kl. 10:00 - 17:00 | Kl. 10:00 - 17:00 |
| 4. september til 24. september | Kl. 10:00 - 15:00 | Kl. 10:00 - 17:00 |
| 25. september til 15. oktober | LUKKET | LUKKET |
| 16. oktober til 22. oktober | Kl. 10:00 - 16:00 | Kl. 10:00 - 16:00 |
the history of the world map
Once the water was gone, the rest was a breeze!
The creator of the World Map, Søren Poulsen, was born in 1888 in Denmark. After some time in America, he returned to his home region, where he took over his childhood home at Klejtrup Sø. When one day the surrounding meadows had to be watered, a stone appeared that was very reminiscent of Jutland. Then Søren Poulsen got the idea to build his own little world…
With primitive aids, large stones were moved out onto the ice in winter and placed where they were to be used. When spring came, the stones could be tilted into place, and slowly the World Map took shape…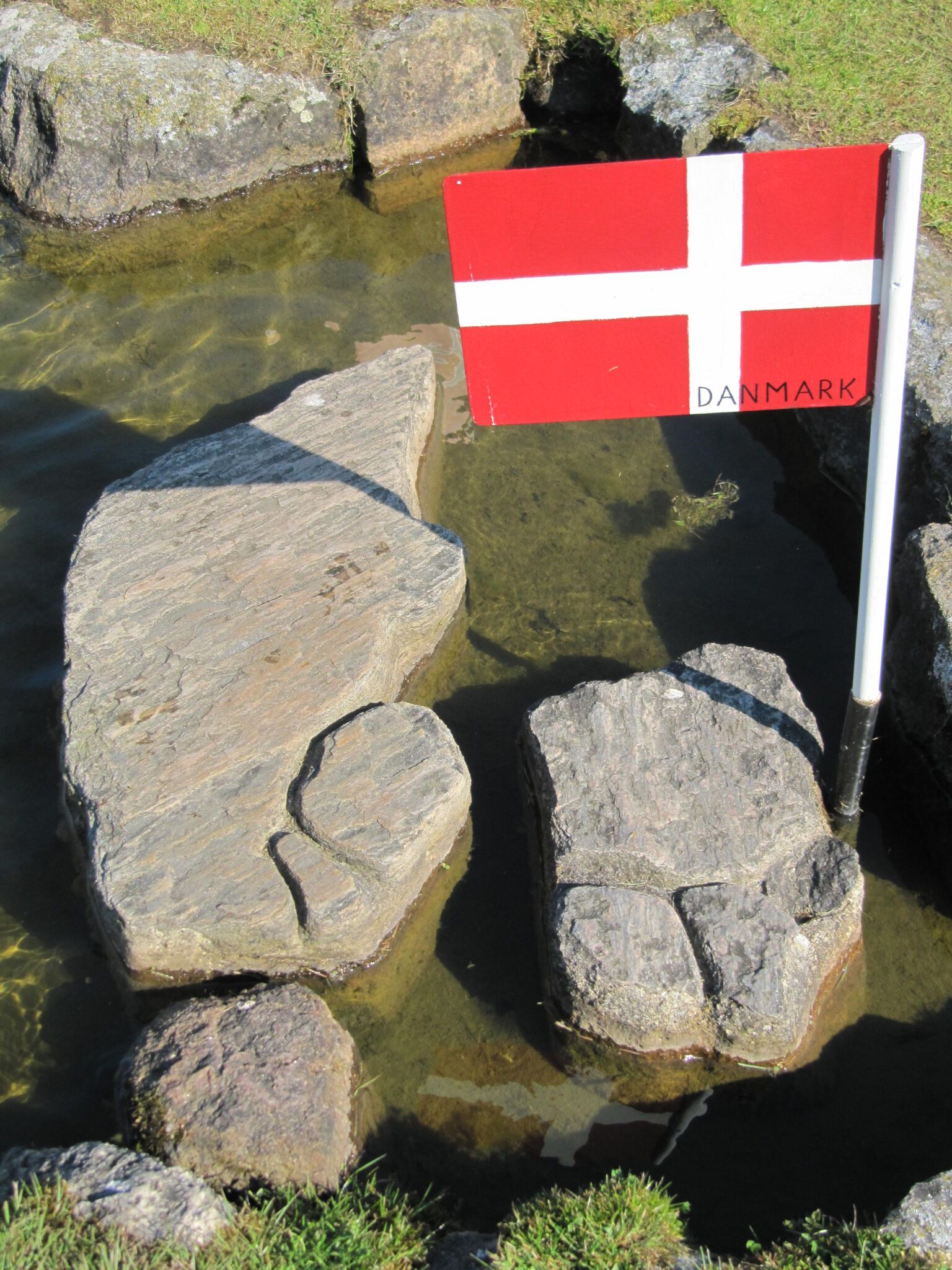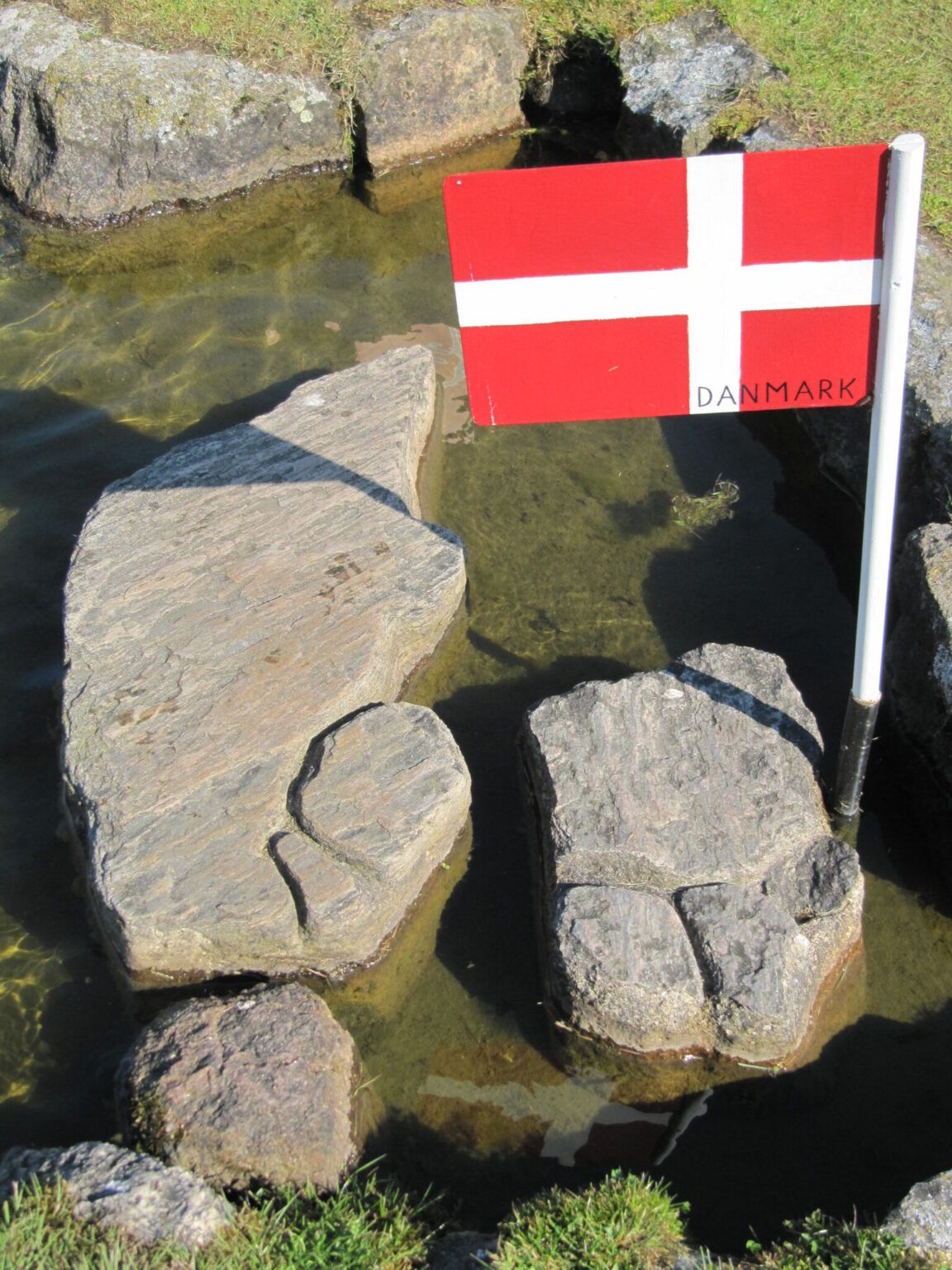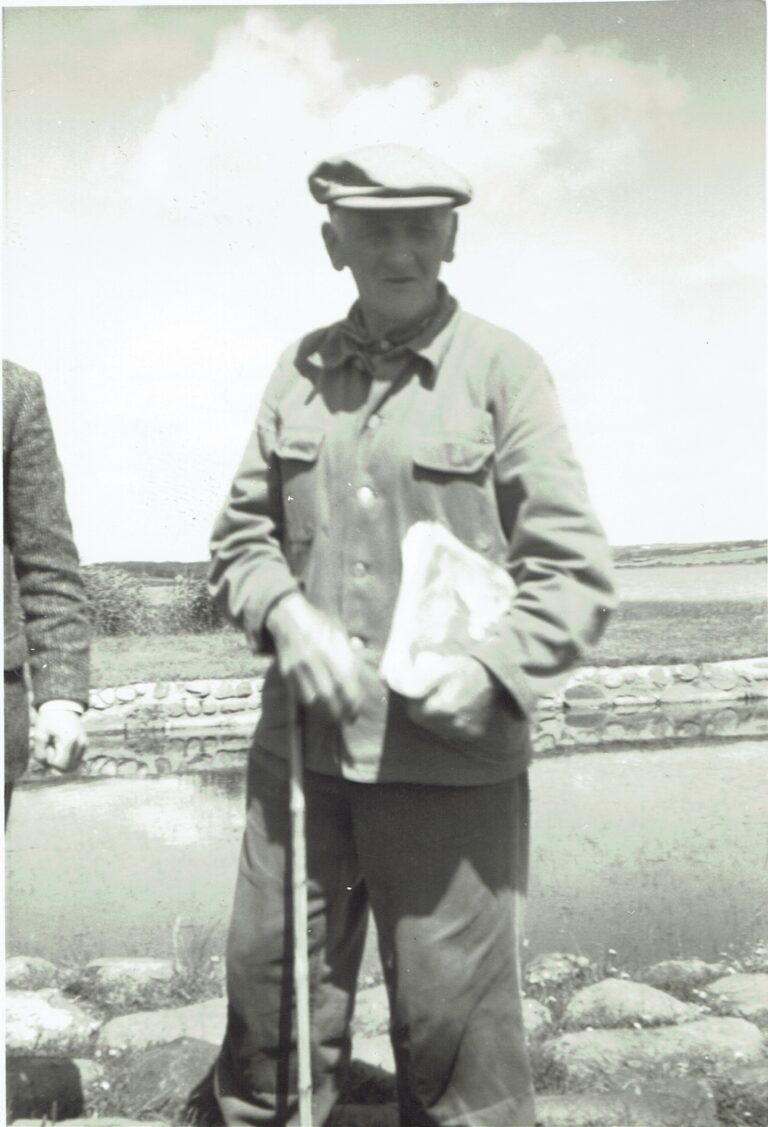 Listen to the story of the World Map's creation
The family behind the world map
The World Map is a family-owned attraction and has been since the beginning. The operation of the entire World has been passed down from generation to generation, from Søren Poulsen to now, when the World Map has been in the family for three generations.
In 1969, Søren Poulsen's adventure ends. His nephew, Helge Poulsen and his wife Othilde Poulsen, took over his entire world and continued his life's work and visions years after his death.
In 1998, they passed the baton on to their youngest daughter, Lisbeth Cassøe and her husband Flemming Cassøe, who continued to develop the attraction. In addition, they started the restaurant, which today is also successfully run at the attraction.
In these years, the 4th generation change is underway, as Lisbeth & Flemming's youngest son, Søren Vejle-Cassoe, took over the family attraction in 2021 with his own visions and thoughts for the continuation of his family's legacy.
family is an important word
FAMILY is an important word on the World Map. We want to create an attraction and park with space for all families – here the focus is on presence, experiences and joy.
We try, every single season, to create the feeling of presence and recognition of every single guest who visits us.
You can be sure to meet one of the family's many happy faces every time you visit us. Whether it's in the park, on the world map, in the kitchen or in the entrance hall to welcome you, the family will always be there to ensure that you have a fantastic day on the World Map.
All our exhibitions and activities are likewise made under a common slogan which is
FUN – PLAY – AND LEARNING. These words are our core, and ensure that everything we do creates presence, experiences, knowledge and lots of good laughs.